MOVIES
There are a lot of good movies but I personally prefer good comedies or action or a mix although there are some exceptions.
One of the best movies in my opinion is "Godfather", starring Marlon Brando as Don Corleone the mafia boss in mid-forties USA, and his family. The sequel to "Godfather", "Godfather II" is just as good as the first and "Godfather III" the last in the series is good but not better then the first 2. The first 2 movies both won Oscars for best picture and the 3rd was nominated but didn't win.
For a review of the movies I mentioned above click on the movie images.
For a good site with lots of info on "Godfather" click here.
Some other good movies are "The Truman Show" starring Jim Carrey. I highly recommend Jackie Chan's "Drunken Master" as it has some amazing fight scenes especially the last showdown.

Another really good action movie is "Heat" starring Pacino, De Niro and Val Kilmer. A very good script and a real good cops and robbers scene in the middle of the movie.
---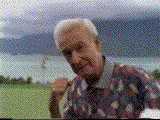 Scene from "Happy Gilmore"
---
For a review of movies currently playing in theatres click here.
---
TV
I haven't seen anything to good from TV nowadays, but "Seinfeld" and 'The Simpsons" are truly funny. For a couple of good sites about these TV shows click on the show names.
For a good site with lots of info on "The Simpsons" click here.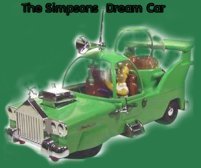 For a good site with lots of info on "Seinfeld" click here.
Conan O' Brian is pretty funny as well, better then Leno, Letterman, and Kilborne in my opinion.
I've stopped watching cartoons for many years now but one sticks out in my mind, and it's called "Captain Tsubasa". I never really like Japanimation, but this was a cool TV show about a football team in Japan and little incidents that happened through various seasons the main character was a young kid called Tsubasa whose dream was to be a football star in Brazil. Unfortunately the show was never aired in North America and only shown in most European and Asian countries. Here is a couple of pictures from the series characters.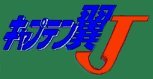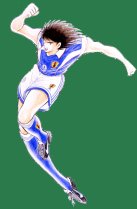 ---